Current Students - PhD in Tropical and Infectious Diseases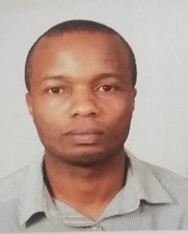 David Njenga Ngugi – W80/52516/2017
A PhD in Tropical and Infectious Diseases Student at the University of Nairobi Institute of Tropical and Infectious Diseases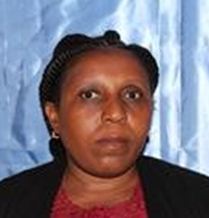 Joyce Uchi Nyiro – W80/52043/2017
A PhD in Tropical and Infectious Diseases Student at the University of Nairobi Institute of Tropical and Infectious Diseases
Meshack Kishasha Kijungu – W80/52121/2017
A PhD in Tropical and Infectious Diseases Student at the University of Nairobi Institute of Tropical and Infectious Diseases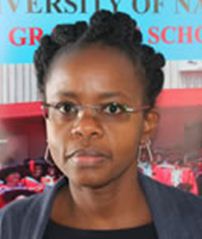 Lilian Nkirote Njagi – W80/52095/2017
A PhD in Tropical and Infectious Diseases Student at the University of Nairobi Institute of Tropical and Infectious Diseases
Name: Dr. Dunstan Eugine Achwoka Tongwa
Registration Number: W80/53477/2018
Home Country: Kenya
Degree: PhD Tropical and Infectious Diseases candidate UoN UNITID MSC Global Health Duke University 2011 MBChB Moi University 2005
Project Title:An assessment of Noncommunicable Disease (NCDs) Care among People Living with HIV/AIDS (PLHIV) in Kenya
Description:
This study seeks to characterize the burden of four Noncommunicable diseases (cardiovascular diseases, chronic respiratory diseases, diabetes mellitus and cancer) that are responsible for over 80% of morbidity and mortality among PLHIV in Kenya. Additionally, this study will assess integration of NCD care within HIV settings through assessing outcomes of screening of precancerous lesions at a large prevention program in Nairobi, Kenya. The setting will be both PLHIV in care at both general population and key population clinics. The study will utilize retrospective program cohort data.

Name: Angeline Chepchirchir
Reg/ No: W80/49941/2015
Home Country: Kenya
Degree: PhD in Tropical and Infectious diseases
Supervisor(s): Dr. Joshua Nyagol. & Prof. Walter Jaoko.
Project Title: Inflammatory responses in hypertension and HIV/AIDS comorbidity in patients at Kenyatta National Hospital.
Description of the project
The research study sought to establish the variation in inflammatory cytokine levels in hypertensive versus non hypertensive HIV/AIDS patients by measuring selected cytokines in plasma samples and correlating them with socio-demographic and clinical variables of the study participants. The purpose was to establish if there are lead cytokine changes that can be used as clinical markers of increased risk of developing hypertension in HIV disease to aid in early diagnosis of cardiovascular disease risk and support decisions on prevention interventions. The study too described several clinical variables that are common risk indicators of hypertension in HIV positive patients. It also sought to explain the effects of hypertension on HIV/AIDS disease progression.
FULL NAMES: ALVIN KINJI MWABU
REGISTRATION NUMBER: W80/53423/2018
HOME COUNTRY: KENYA
DEGREE: DOCTOR OF PHILISOPHY (PhD) TROPICAL AND INFECTIOUS DISEASES.
SUPERVISORS: Prof Walter Jaoko, Dr. John Ndemi Kiiru, Dr. Christine bii Chemutai
PROJECT TITLE: DRUG RESISTANCE AND MOLECULAR CHARACTERIZATION OF STAPHYLOCOCCI SPECIES: AN INVESTIGATION OF CAUSES OF COUGH IN EX—TB AND SMEAR NEGATIVE PATIENTS IN HIGH TB PREVALENCE COUNTIES: THE CASE OF KENYA.
DESCRIPTION OF THE PROJECT:
Human Immunodeficiency Virus (HIV) and Tuberculosis co-infection results in severe immune debilitative conditions which is a significant predisposition to Staphylococcal acute pneumonia. Moreover, the intrinsic potential to develop multi drug resistance such as Methicillin Resistant Staphylococcus Aureus contributes to poor TB management and treatment outcome.
I propose to determine the significance of Staphylococcal species and the current antibiotic resistance among Staphylococcal species in Ex-TB and smear negative patients as etiological agents for Staphylococcal pneumonia in selected TB clinics in Nairobi and Uasin Gishu Counties. This will be established by carrying out bacteriological such as of gram stain, cultures and biochemical tests. PCR and Antimicrobial Susceptibility Testing.
It is expected that the quality of antibiotics used in the management of the above conditions will be established in order to inform policy, contain emerging resistance which is key to safety and l management in this group of patients.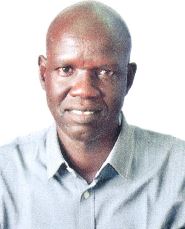 Full Name: Bill Gueth Kueil Walhook
Registration Number: W80/97047/2015
Home Country: South Sudan
Degree: University of Nairobi, Doctoral Student Master in International Health University of Copenhagen (Denmark)
Supervisors: Prof. Mwanda O. Walter Dr. David Odongo
Project Title: Distribution of Placental Malaria Parasitizitation among Internal Displaced Societies in South Sudan
Description of the Project: Since Independent of South Sudan from Sudan in 2011 after the longest war in African Continent for nearly 21 years came to an end; a new massive population migration either Refugees or Internal displaced were reported after 2013 Political violence; there was no clear report on Placental Malaria Parasitizitation distribution among different ethnic groups either internal displaced persons or residents; we follow up pregnant mothers attending ANCs ( Antenatal Clinics) till delivery Units ( DUs)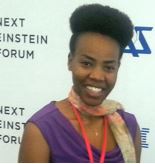 UMUHOZA Thérèse
Registration Number:W80/52901/2018
Home Country: Rwanda
Degree: PhD tropical and infectious diseases program
Supervisor(s): Prof. Bulimo Wallace and Dr. Oyugi Julius
Project Title: A retrospective investigation of acute viral respiratory infections, epidemiology, clinical characteristics and associated factors in Kenya (2007-2012)
Description of the project: Acute respiratory infections of viral origin are recognized the top leading cause of morbidity and mortality in young children, mostly in developing countries. Recent studies indicated that other age groups are affected as well. My project focus on understanding the epidemiology of infections caused by respiratory viruses named respiratory syncytial virus, human parainfluenza and adenoviruses in a Kenyan population.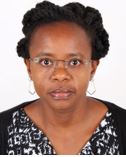 Full Name: Dr Lilian Nkirote Njagi
Registration Number: W80/52095/2017
Home Country: Kenya
Degree: Doctor of Philosophy (PhD) in tropical and infectious diseases
Supervisor(s)
1. Dr Kennedy O. Abuga (B. Pharm, M. Pharm, PhD), Senior Lecturer, School of Pharmacy, University of Nairobi, Kenya
2. Dr. Videlis Nduba (MBChB, MPH, PhD (Epi)), Director, Center for Respiratory Disease Research, Kenya Medical Research Institute (KEMRI) Nairobi
3. Dr. Marianne Mureithi (BSc, MSc, PhD), Lecturer, Department of Medical Microbiology, University of Nairobi, Kenya
4. Dr. JO Mecha (MBChB, MMED, MSc-RM, Dip RM), Lecturer, Department of Clinical Medicine and Therapeutics, Director, Centres of Excellence in HIV Medicine, University of Nairobi, Kenya
Project Title: Isoniazid for latent TB infection in people living with HIV: Novel strategies for treatment monitoring
Description of the project: Tuberculosis (TB) is still a major public health challenge of global interest. Latent TB infection (LTBI), affecting a third of the population, is the greatest contributor to active TB. Achieving control of TB must therefore entail innovation in its management. We aim to validate novel methods of LTBI treatment monitoring amongst PLHIV, specifically therapeutic drug monitoring of isoniazid (INH) using hair samples, and response monitoring using change in interferon gamma secretion in response to peptides encoded by genes upregulated during the LTBI phase.