UHIV Fellowship Program hosts Post Graduate Diploma Fellows for training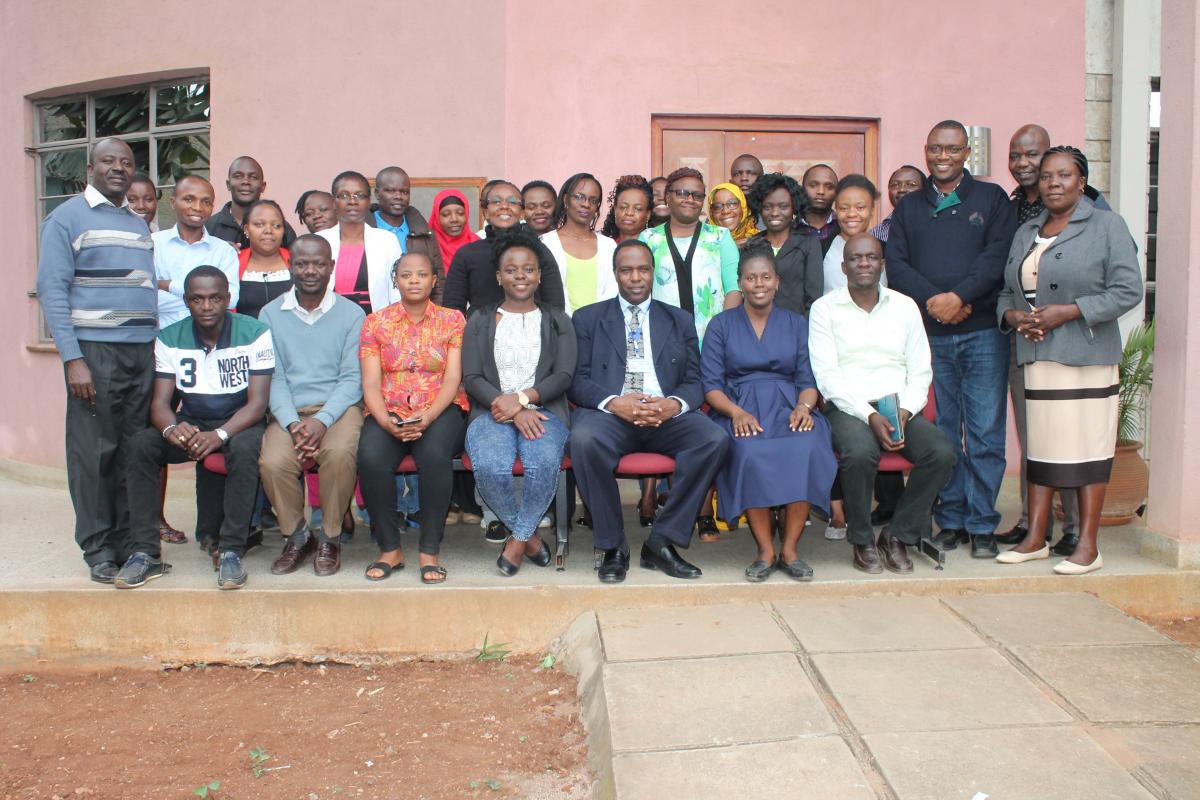 Acting Principal with the Post Graduate Diploma Fellows and Program Staff.
The UHIV Fellowship Program has been hosting the Post Graduate Diploma Fellows for the last 3 weeks. Last week marked the end of the second phase of their face-to-face training as they prepare to embark on the remaining courses through the e-learning portal https://eportal.uonbi.ac.ke. During the exit meeting, Prof. James Machoki, the Acting Principal who is also the Director, UNITID as well as the Principal Investigator for this project, encouraged the fellows to utilize the skills they had learnt into their daily work at their institutions. He challenged them to be the agents of change at the Counties they came from and work to implement interventional projects geared towards addressing the unique challenges that the counties face. The students thanked the Program Staff, UNITID fraternity, CHS administration, and the University Leadership at large for providing such an honored opportunity to acquire these much needed skills. They asked the Acting Principal to pass their regards to the Vice Chancellor"