UNITID hosts stakeholders for PGD-RM curriculum review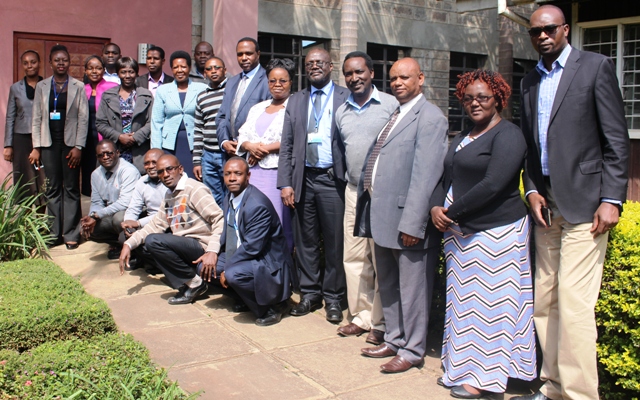 A group photo of stakeholders who attended PGD-RM curriculum review meeting. The team was headed by the Director UNITID Prof. James Machoki (standing, seventh from right).
UNITID hosted stakeholders to review curriculum for Postgraduate Diploma in Biomedical Research (PGD-RM) on 31/05/2016.
PGD-RM is one of the flagship training programmes at UNITID.
The main aim of the stakeholders meeting was to review the curriculum in order to improve market needs and improve accessibility.
The review is being undertaken with the intention of mounting the course in both face to face and ODL modes.
The participants included Faculty, Consultants from Ministry of Health, Curricula reviewers from Technical University of Kenya (TUK) and Jomo Kenyatta University of Agriculture and Technology (JKUAT) and Research project staff.