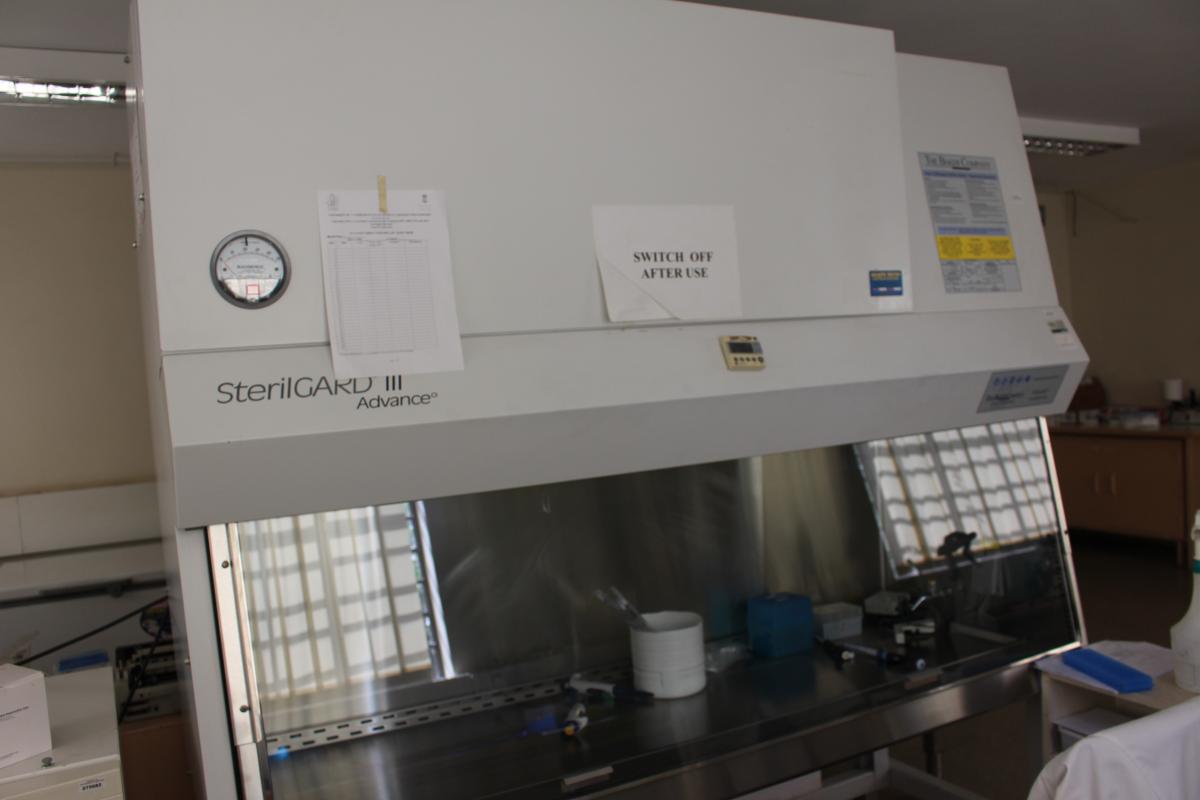 The institute's laboratories are housed in a modern building complex at the College of Health Sciences –KNH Campus next to Medical School Library.
It has specialized laboratories such as molecular/PR, Tuberculosis (TB), Bacteriology, Chemistry, Serology/Immunology, Flow Cytometry and Tissue Culture. Other facilities within the institute include a Biorepository facility.
The institute also houses two Biosafety Level 3 laboratories namely Retro-Virology and Emerging Pathogen Bio-containment laboratories. Both labs operate under negative pressure.
We offer the following services:
Support research work on emerging and re-emerging infectious diseases
Support research in clinical trials
Support research in molecular biology, immunology and microbiology
Provide diagnosis services in areas such as TB diagnosis by genexpert, HIV viral load, drug resistance testing and screening of Human Papillomavirus (HPV)
Provide bio-repository services for storage of biological specimens
Provide support and leadership in infectious diseases surveillance and management
Provide opportunities for internship and attachment for postgraduate students
Click to view more Laboratories Photos