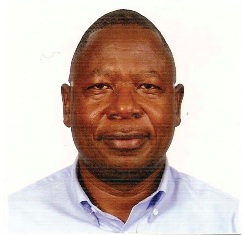 Prof. Julius Oyugi - Director Research, UNITID.
The University of Nairobi Institute of Tropical & Infectious Diseases (UNITID) is located within the Faculty of Health Sciences (FHS), Kenyatta National Hospital campus in Nairobi, Kenya.
The institute was designed as a virtual research facility drawing its researchers from the existing University of Nairobi faculty and other research institutions both locally and internationally.
The institute provides the highest quality research environment for developing new scientific discoveries, vaccines, methods of diagnosis, and therapeutic agents for infectious agents.
The research goal is aimed at building local capacity both individual researchers as well as interact with international partners to solve important research questions in tropical and infectious diseases.
UNITID has unique laboratory infrastructure that is capable of supporting both basic science and applied research. The institute has well equipped biosafety level 2 (BSL 2) and level 3 (BSL 3) research laboratories that are ideal for safe handling of drug resistant pathogens and culture of common as well as emerging and re-emerging human pathogens.
Our goal is to increase the number of partnerships through research which is mutually beneficial. UNITID encourages local and international researchers to write joint research grants that will make use of the unique laboratory infrastructure already available.
I also encourage individual researchers such as pre- and postdoctoral fellows with awarded research grants to come and use our laboratory facilities at a very reasonable bench fee. I hope that you find information on this information helpful and addresses a potential need in your own efforts. 
I welcome your inquiries and opportunities for collaboration and hope that you can join us in the mission of fighting the burden of tropical and infectious diseases.